KidRunner SKI™
Performance Sports Equipment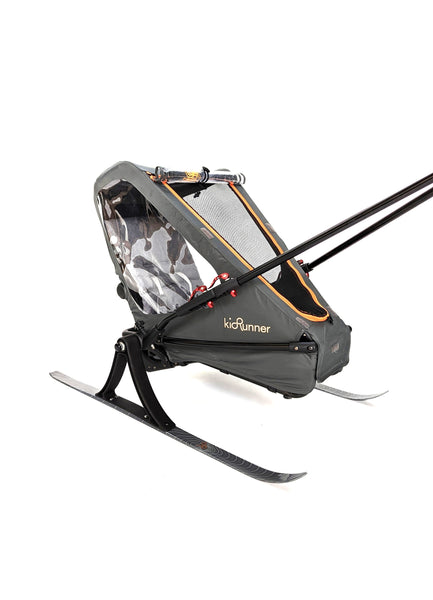 KidRunner SKI™
Performance Sports Equipment
PRE-ORDERS Shipping in December, '23!
Limited time, 15% Pre-order Discount Code: KR SKI at check out. 
KidRunner SKI optimizes KidRunner's core performance DNA and bio-mechanic design to give Nordic Classic and Skate Skiers the highest performing, most comfortable Nordic solution available. 

Lightest SKI product on the market at < 20 lbs. 
Unique and patented full Nordic body motion waist harness
Center-engineered connection that enables complete pole swing
Adjustable width, independent suspension cockpit skis for multi-terrain control
Fully integrates with the award winning KidRunner RUN solution
How to Order? 
KidRunner SKI is now available for pre-order. It can be purchased as it's own SKI package or added as a SKI Kit if you are an existing KidRunner RUN customer. 
Pre-Order Promises and Terms - 
All pre-orders will be 100% refundable until customer delivery date. Upon delivery, we will extend our same 2 week, fully refundable money back promise minus the cost of US shipping. Full warranty and return terms are available on the, 'Return & Refunds' section of the website. 
Best Nordic Ski Solution for Families
I love to exercise and be outside with my family. KidRunner Ski allows us
to enjoy time together and get in a great workout. KidRunner is the
lightest and highest-performing product on the market. With a single
connection point to the waist it allows you to ski without adjusting your
poling. We have traveled with our KidRunner to enjoy family ski trips to
SilverStar, Methow Valley, Sweeden, Vermont, Michigan and Wisconsin.
KidRunner allows us to continue adventuring and our active lifestyle with
our little one and show them the importance and joy of nature.